Smartglasses Roadmap – the 20's takes a deep dive into the technology, vendors, and applications of this high-growth product category.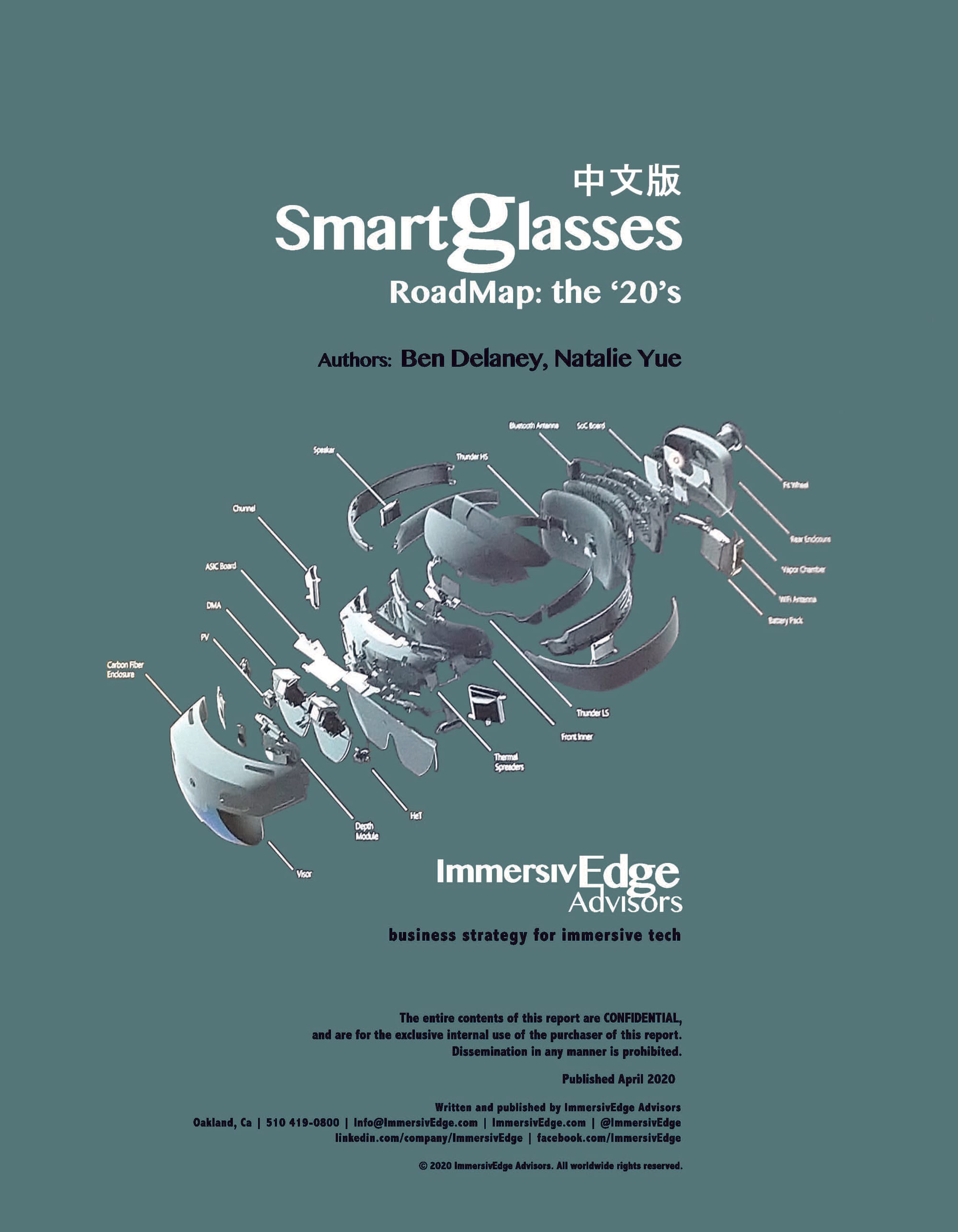 The 64-page report provides market size and value, key technology discussions, major application areas, and guidance for manufacturers, investors, and end users. the report is available in English and Chinese.
This report is intended for business leaders who need to develop strategies for how and when they will become involved with smartglasses. Written at an executive level, and providing Five Factors and SWOT analysis, as well as input from 14 leading industry executives, this report will help you make better-informed decisions.
In this slow period, studying up on this rapid-growth sector will help you hit the ground running after getting back to regular schedules.
Read more about this report here.
Order your copy of the Executive Summary (20 pages) or the full report here.