by Ben Delaney
The most recent xR conference, xRS Week 2019 (xRSWeek.com) wrapped up this week in San Francisco. More than 300 business leaders saw and herd about new applications for xR in every aspect of business, from visualizing key data to training for welders.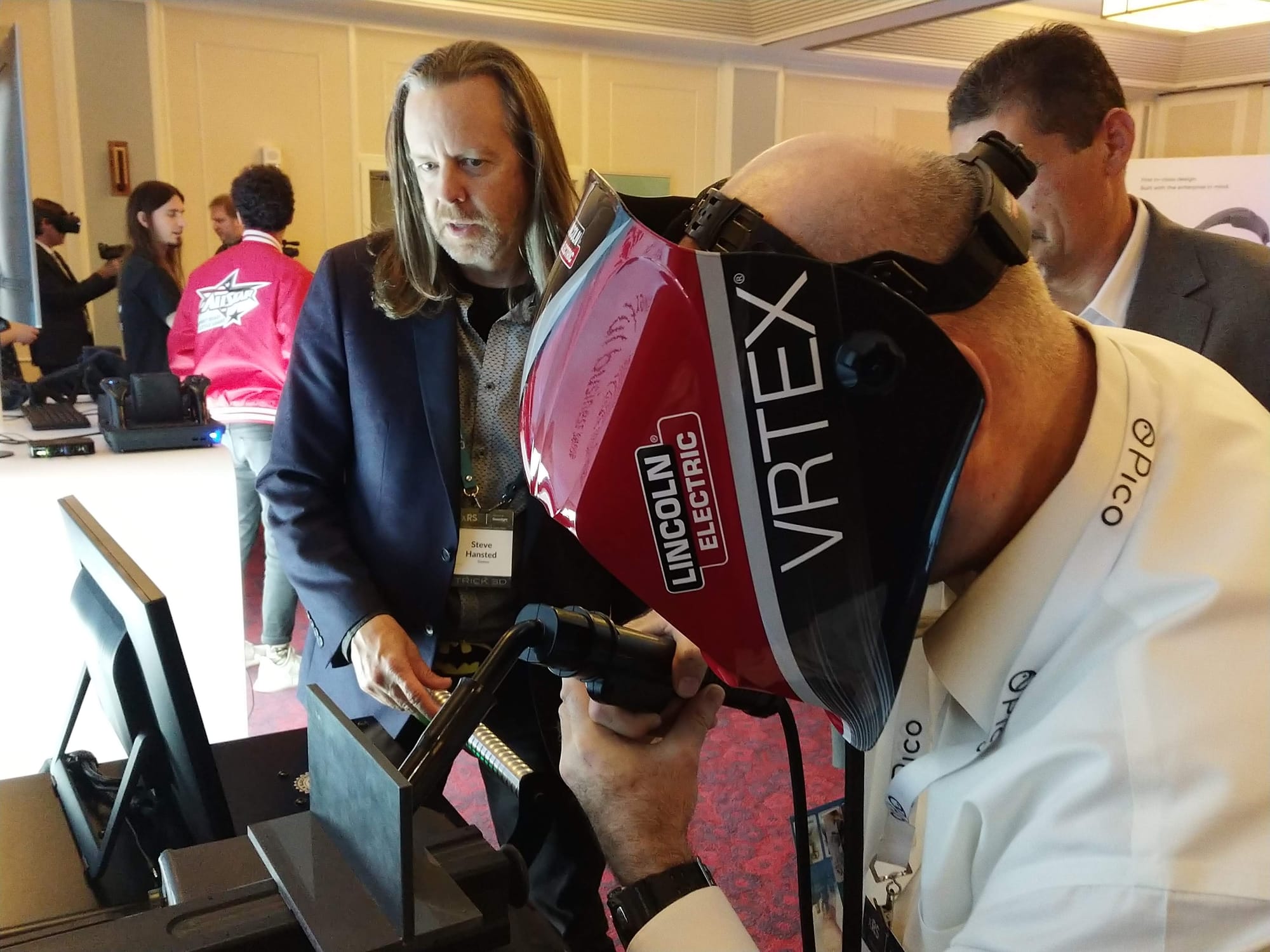 Steve Hanstead of Sixense demonstrates the welding trainer developed for Lincoln Electro at the xRS Week 2019 conference.xrS Week in its fourth year provided more content in every aspect of the conference than in previous years. Presentations covered Immersive Entertainment, the Experiential Enterprise, and Immersive Healthcare. In addition, the Solutions Showcase provided a location where conference delegates could see and experience many of the systems described in the presentations.
On Friday, the final day of the conference, the Innovation Junto, hosted by Microsoft at their San Francisco Reactor facility, offered presentations by innovation leaders, talking about technologies and business practices that will be important in the next few years.
xRS Week is a program of Greenlight Insights, a leading market research firm based in San Francisco. Greenlight Insights focuses on all aspect of the xR industry, and produces a steady stream of highly-regarded research products. Greenlight's clients include Facebook, Intel, HTC, HP, Microsoft, Technicolor, and other leading companies in North America, Asia and Europe.
xRS Week 2020 is scheduled for October 202 in San Francisco. Find more information at xRSWeek.com and GreenlightInsights.com.
(The author, Ben Delaney, served as Chief Analyst at Greenlight Insights 2018-2019.)