by Ben Delaney
On April 3, 2021, Microsoft and the US Army announced that they have been given the go-ahead to produce Hololens-based displays, called IVAS (Integrated Visual Augmentation System). IVAS is intended to provide improved situational awareness on the battlefield and to enable soldiers to share information and better coordinate their efforts.
According to Bloomfield, the deal has a value of as much as $21.9 billion over the next ten years.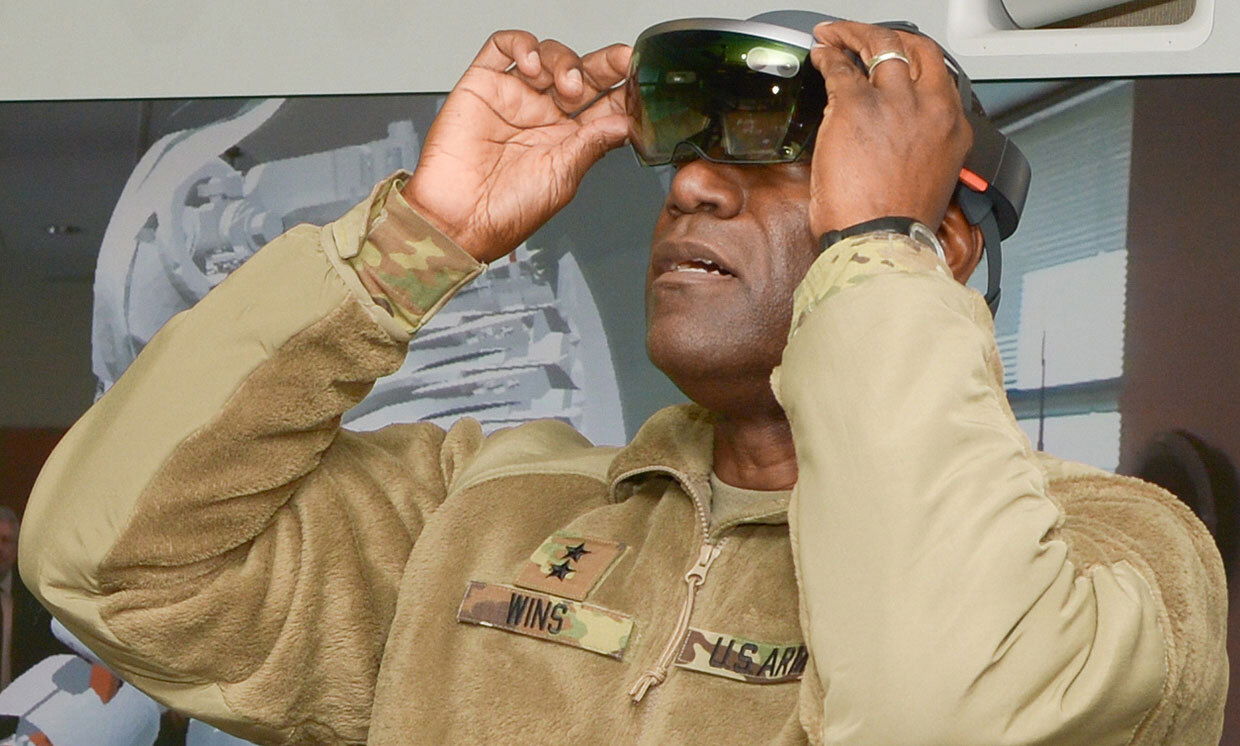 Additional information from Alex Kipman, a Microsoft technical fellow, in a blog post announcing the deal said that Microsoft "has worked closely with the U.S. Army over the past two years, and together we pioneered Soldier Centered Design to enable rapid prototyping for a product to provide soldiers with the tools and capabilities necessary to achieve their mission." Here is the rest of the blog post.
Army moves Microsoft HoloLens-based headset from prototyping to production phase
The United States Army announced that it will work with Microsoft on the production phase of the Integrated Visual Augmentation System (IVAS) program as it moves from rapid prototyping to production and rapid fielding.
The IVAS headset, based on HoloLens and augmented by Microsoft Azure cloud services, delivers a platform that will keep Soldiers safer and make them more effective. The program delivers enhanced situational awareness, enabling information sharing and decision-making in a variety of scenarios.
We appreciate the partnership with the U.S. Army, and are thankful for their continued trust in transitioning IVAS from rapid prototyping to rapid fielding. We look forward to building on this successful partnership with the men and women of the U.S. Army Close Combat Force.
What does this all mean?
This news is good for the AR and Smartglasses industry. This will certainly be one of the biggest rollouts and tests of AR, in what may be extremely hostile conditions. Combined with recent news from nReal, Re'Flekt, ThirdEye and others announcing incremental advances in Smartglasses design, and increased uptake in enterprise, we see the sector moving forward much as we forecast in last year's Smartglasses Roadmap.
That movement is to ever-increased uptake for remote assistance, maintenance technicians, healthcare professionals, and many other applications where having the ability to overlay data on the real world, in text or graphic formats, adds value. We also are starting to see new developments in navigation, including Google's addition of in-building navigation for locations such as convention halls, airports, and malls. While mass-market, consumer-grade smartglasses are still several years away, the development of robust enterprise applications will provide the foundation for software used in consumer devices.
We are remain very bullish on smartglasses and AR and expect to see significant announcements this year in both hardware and software.