by Brian Blau
Magic Leap puts itself up for sale. Reportedly asking $10 billion.
It shouldn't be a surprise to anyone who has been watching, that Magic Leap is reported to be considering a sale (Bloomberg News, Techcrunch). Looking back we can now see that their aggressive pace of investment just didn't match what the technology needed to do for its users. Even with ML's strong portfolio of IP, it is having quality devices in users' hands that has the most meaning to the market.
Magic Leap's practice of providing endless hype over substance has been a risky gamble from the start. Driving up expectations well before they had a good devices hasn't helped them or anyone. This notion of misaligned pacing in AR/VR has seemingly played out before, eg: in the mid-late 1990's the first large scale trials of immersive VR systems were simply too early – the hardware wasn't good enough and affordable computers too dear – to be effective.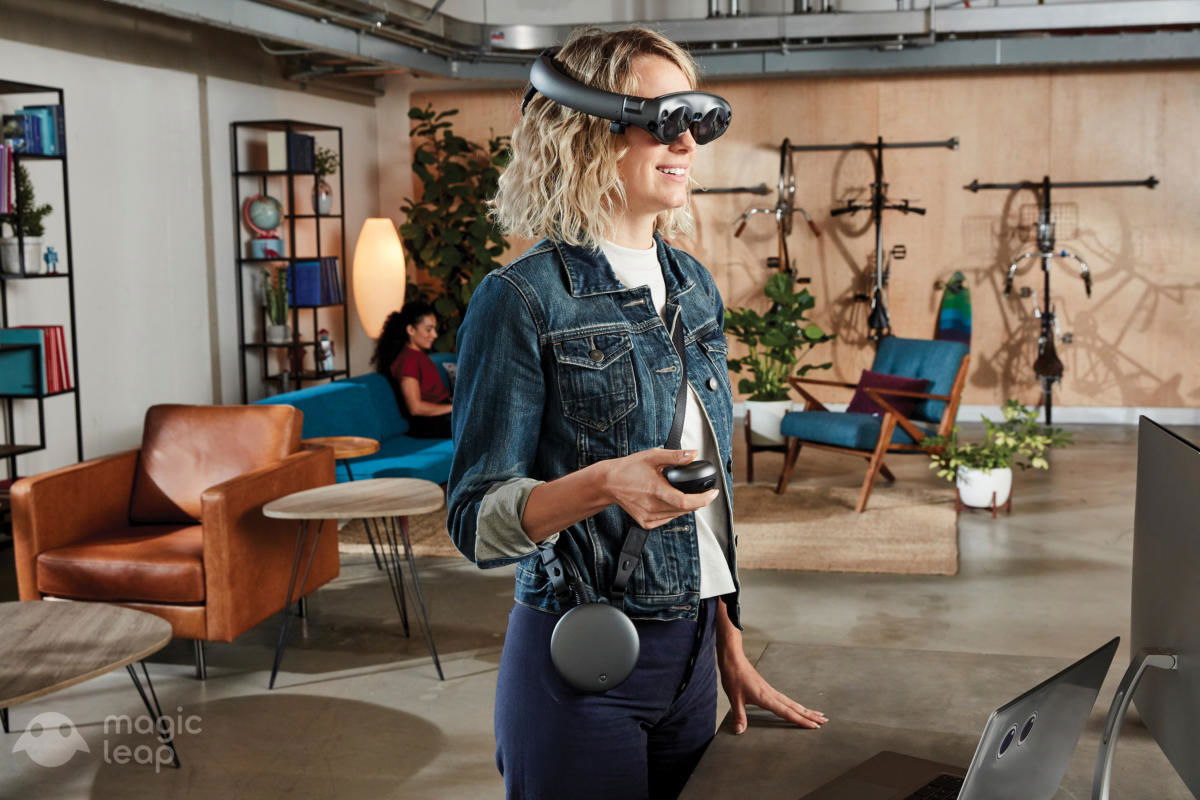 Yeah. right. Magic Leap was chasing a nonexistent market, with a too-expensive device. Hoping to sell 100K units in year one, they sold 6K in the first 6 months.Is now (meaning between now and 2023) the most effective time for AR/VR to make its best entrance? If the idea is to marry current tech development capabilities to solve the grand immersive challenge (quality smartglasses for everyone) then proper pacing certainly must play an important role. ML seems to have decided otherwise and had fought hard to carve out their space too quickly – pacing didn't appear to be a consideration. It would certainly have helped them better navigate what is turning out be AR/VR's very long journey.
[For another commentary on Magic Leap, see this IEA Analysis article: Where will Magic Leap turn next?]