Looking Glass Factory has announced the immediate availability of their newest volumetric display, the 8K Immersive Display.
This system, powered by Looking Glass Factory's proprietary light field technology, is a desktop, holographic display. The 32" Looking Glass 8K display provides 33.2 million pixels of 32-bit color at 60 Hz. This new system is one of the largest holographic displays in the market today and also provides the highest fidelity. The Looking Glass 8K, like all Looking Glass displays, is a lenticular system that runs on their proprietary software platform that eliminates the need for head-tracking. the system works well for collaborative tasks with a 50° viewing cone and no distance limitations. Looking Glass Factory's customers are using their systems to view and interact with 3D content in areas such as engineering, mapping/GIS, medical imaging, entertainment, and more.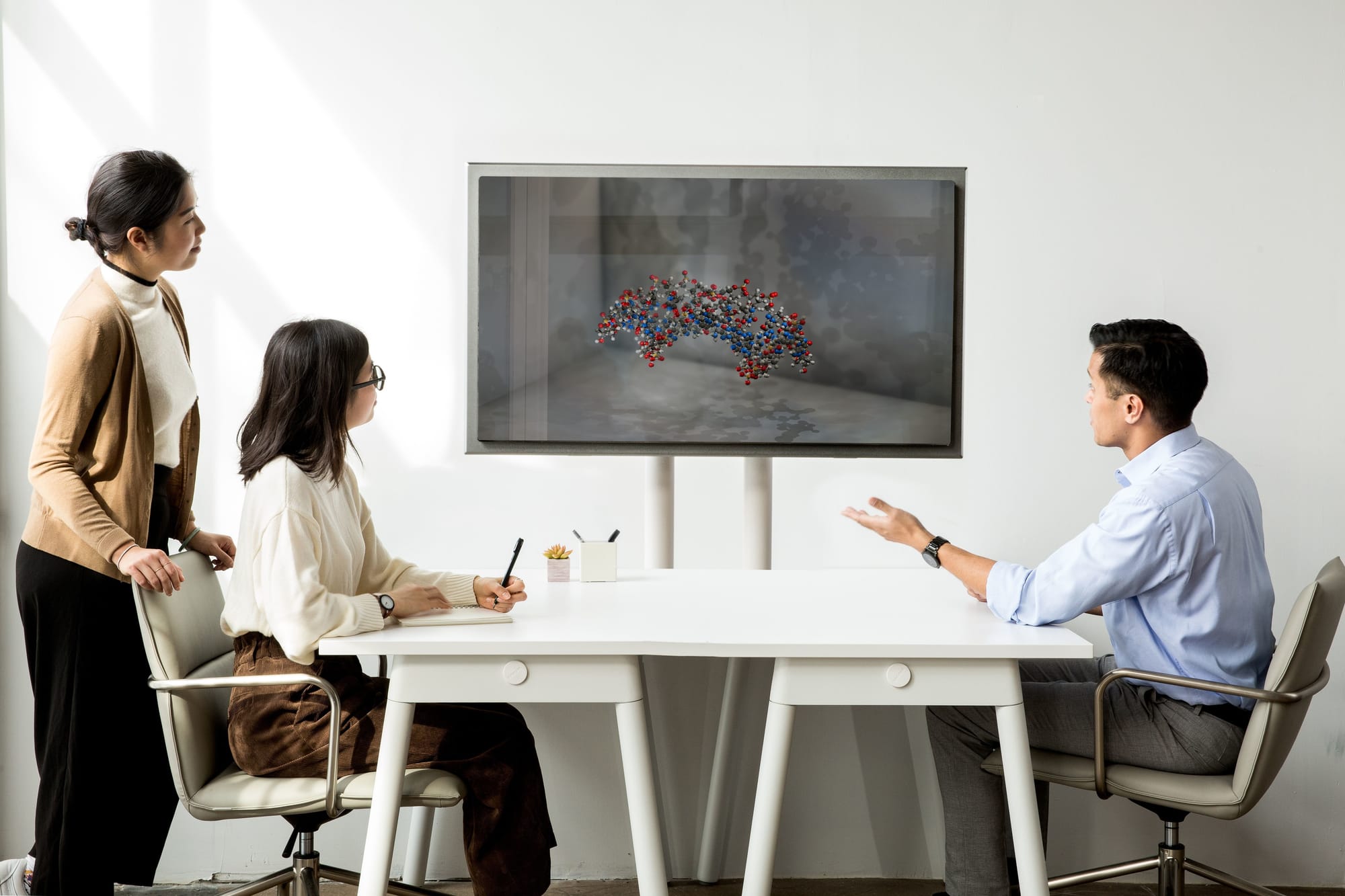 The new Looking Glass 8K display is a monster volumetric system, as large as a 32" TV.We have seen earlier models of the Looking Glass display, and can attest to its crisp imaging, true stereoscopic presentation, and intuitive interactivity. Others agree:
"Having access to a glasses-free holographic display is a massive breakthrough, and presents an exciting prospect for teams working in immersive computer graphics, visualization and content creation," explained Kim Libreri, CTO, Epic Games. "The Looking Glass holographic display provides a stunning level of realism, and we look forward to seeing the innovations that emerge with the support of Unreal Engine generated content."
"Understanding anatomic structures in three dimensions is critical for multiple aspects of high-quality patient care, including teaching trainees, educating patients, and procedure planning," said Dr. Yuh Z. Lee, Associate Professor of Radiology at the University of North Carolina Chapel Hill. "The Looking Glass enables us to see and discuss anatomy in three dimensions collaboratively, without the need for cumbersome goggles or glasses."
"GE Healthcare's customers, both hospitals and the patients they care for, daily ask the question 'what does that x-ray/CT/MRI/ultrasound tell us?'" said GM of Additive Manufacturing at GE Healthcare, R. Scott Rader. "Presenting anatomy and disease pathology in 3D on 2D screens happens every day, but being able to share 3D lightfield imagery with a Looking Glass to a clinical care team, residents/fellows, patients, and other allied health care workers is one exciting potential solution to translating seeing to knowing, fast."
Learn more or order the Looking Glass 8K Immersive Display at http://look.glass/8k.
About Looking Glass Factory
Looking Glass Factory Inc, with headquarters in Greenpoint, Brooklyn and additional operations in Hong Kong, is a global leader in the field of holographic interfaces. For more information, visit www.lookingglassfactory.com