OVR Technology has announced the release of its Architecture of Scent® platform for virtual reality, which combines hardware, software, and scentware to replicate complex sensory experiences in digital worlds. The Architecture of Scent offers a safe, effective way to add scent into VR. In doing so, it provides a way for VR content developers to construct more realistic immersive experiences for greater impact and improved outcomes, in healthcare, education, training, human connection, or other areas.
"Scent is powerful, critical, and complex," said Aaron Wisniewski, CEO and co-founder of OVR Technology. "It's the only one of our senses directly linked to the limbic system of the brain, which is responsible for memory and emotion. Scent's role in cognition and behavior makes it an imperative aspect of an effective VR experience."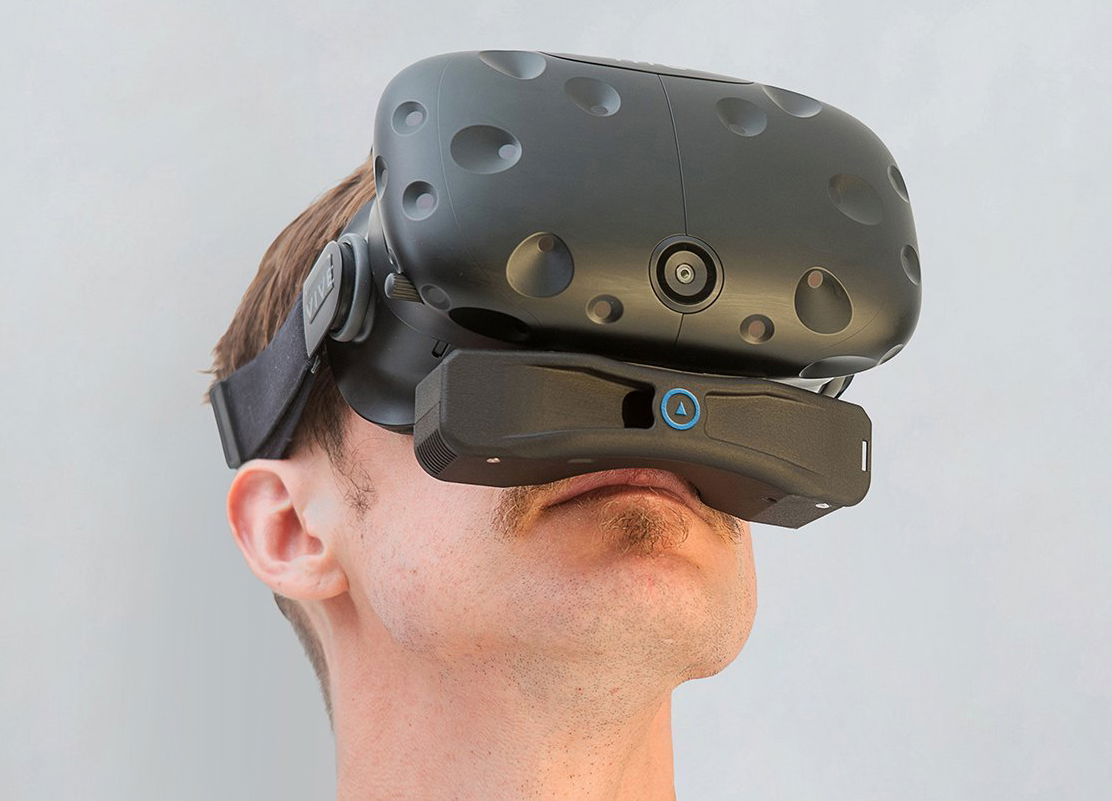 OVR Technology's ION olfacatory display system mounted on an HTC VIVE HMD.The Architecture of Scent intelligently responds to a user's behavior in VR and releases olfactory impressions at exactly the right moment via its three core components:
Hardware: The ION device is a lightweight, wireless microtechnology that fits most head-mounted displays and releases a precise amount of scent at the right moment from a scent cartridge. It mimics the way nature produces scent, fine-tuned down to the part per million and millisecond. It delivers and clears scents quickly, a key element for an olfactory display system. (Lack of fast clearing of scents was a point of failure for previous systems.)

Product Dimensions (6" x 2" x 1.5") (152.4mm x 50.8mm x 38.1mm)
Weight - 4.6 oz
Connectivity: USB 2.0 connection, 2.4ghz WIFI
9 scent actuators with interchangeable cartridges
Available OVR Library of over 250 scents with custom scent creation available
Rechargeable LiON Battery
Compatability: Occulus, Vive, other HMDs

Software: OVR Technology provides a software suite for Unity development.
Scentware: Through analytical chemistry and sensory expertise, OVR Technology developed a system to capture, catalog, and re-create the aromatic world, one scent at a time. This ever-growing Scent Library is OVR Technology's scentware component.
OVR Technology partners with commercial, federal, and academic organizations for better outcomes in healthcare, therapy, training, and education markets. One academic partner, Dr. Jeremy Bailenson, founding director of Stanford University's Virtual Human Interaction Lab, said: "Virtual scent is in many ways the new frontier. Olfaction is such a powerful cue for presence, as well as for priming memories. Every time I have done a demo in VR with scent layered in thoughtfully, I am blown away by the value it adds."
Another partner is Dr. Albert "Skip" Rizzo, director for Medical Virtual Reality at the USC Institute for Creative Technologies and creator of Bravemind, an award-winning clinical virtual reality exposure therapy program for military veterans suffering from post-traumatic stress disorder (PTSD). Rizzo intends to use OVR Technology's platform in the next iteration of Bravemind.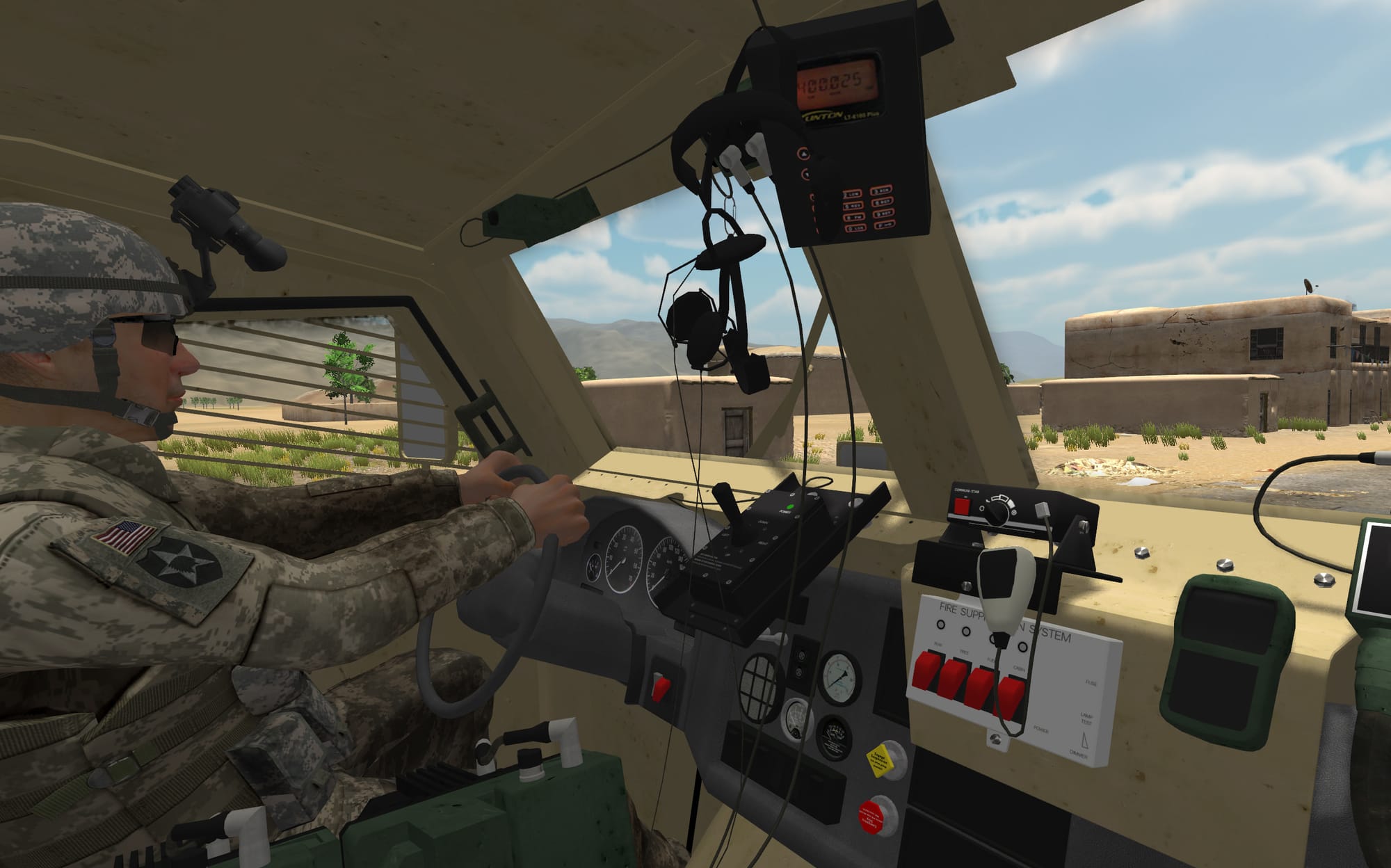 Bravemind will add realism to PTSD exposure therapy with the scent of the battlefield.
"OVR's platform is a remarkable piece of technology," said Rizzo. "It's a leap forward for us and a dream come true to have people with the technical expertise to build the equipment and the knowledge to develop custom scents for our specific program needs. Bravemind is an ideal application for OVR Technology's Architecture of Scent."
The Architecture of Scent Hardware, Software, and Scentware Platform is available now for enterprise. For more information, please visit https://ovrtechnology.com/technology/.
About OVR Technology
OVR Technology was founded in 2017 and is based in Burlington, Vermont. Learn more at https://ovrtechnology.com/.