by Ben Delaney
Who says older people don't keep up with technology?
At last week's Oculus Connect 6 (OC6) conference, the person I met who surprised me the most was Cezara Windrem. I did a double take when she handed me her card. It wasn't her title that caught my attention: Innovation Catalyst, Head of VR. Titles like that are a dime a dozen at OC events. It was her employer: AARP, formerly known as the American Association of Retired Persons.
On the back of Cezara's card is a little information about AARP. The phrase that caught my eye is "What we do might surprise you." It certainly surprised me to discover that AARP has an Innovation Lab and an xR program, AlcoveVR (www.alcovevr.com). Alcove currently includes content from AARP, the Dolphin Swim Club, Rendever, Parkline Interactive, VArtisans, and VR Health.
Alcove VR is in beta testing, and is available on the Oculus Go platform. AARP explains why they are building virtual worlds on the Alcove website. They explain that, "Social isolation is an increasing health concern. Studies have found that isolation and loneliness are worse for health than obesity or smoking, especially if you're over 50. The health risks of prolonged isolation are equivalent to smoking 15 cigarettes a day.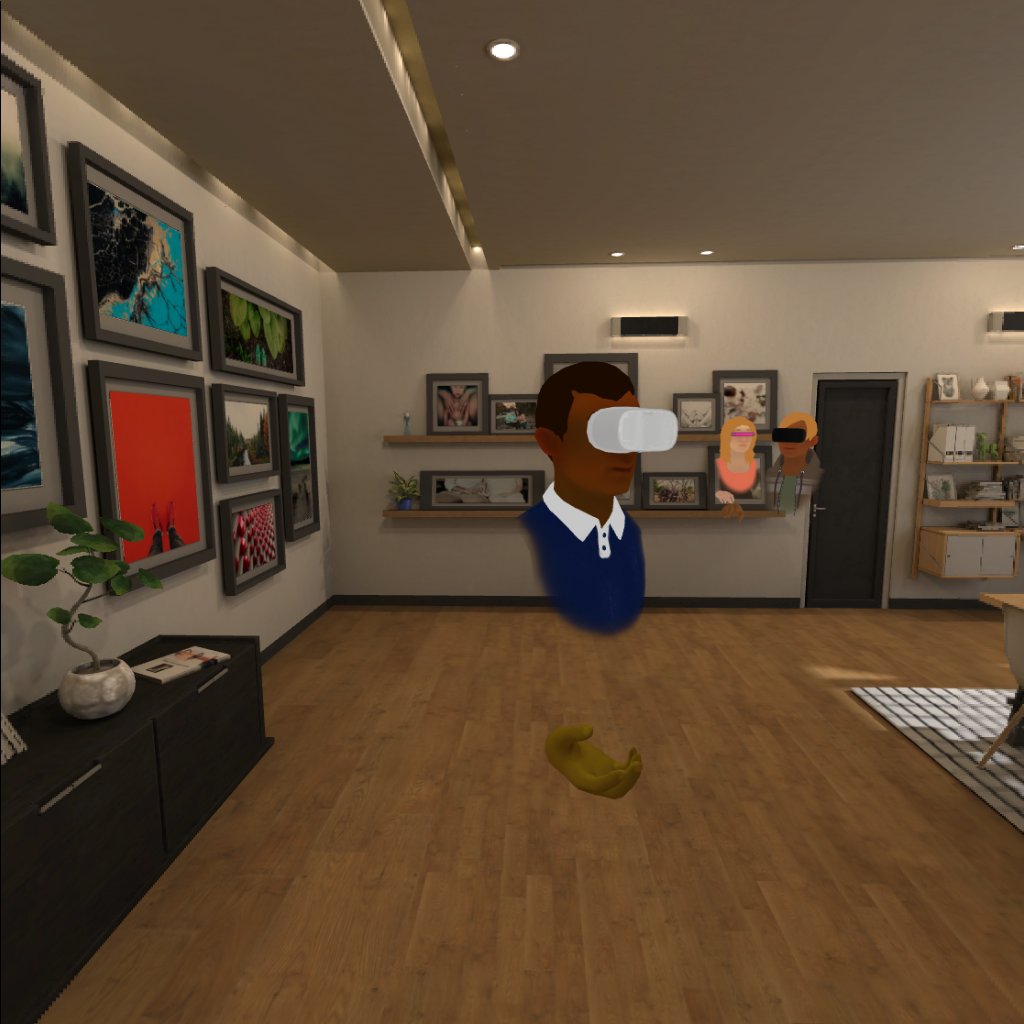 AlcoveVR is intended to help elders participate in the larger world.
"Alcove was built with this in mind. We are driven to knock down the barriers created by social isolation or physical limitations, and open new doors to those affected … and we're doing it with fun and engaging VR. Alcove bridges the physical distance between family members and empowers people to experience new places and things they wouldn't otherwise be able to do because of cost, time or mobility constraints."
AARP produced a short video on the impact of VR on isolated seniors. It's worth watching. https://youtu.be/EPI2WtqOqYA
Alcove is suggested for these sorts of activities:
Family. View and share family memories, hang out and talk with your loved ones
Travel. Take in the sights as you discover and explore new places around the world
Entertainment. Watch a variety of compelling shows, movies, documentaries and read inspiring articles
Health & Wellness. Improve your health and wellbeing with immersive mediation, therapeutic exercises and cognitive training games
I think this is a great use of the technology. If you do too, here's how you can get involved.
VR Challenge for Developers
AAAP Innovation Labs and Games for Change invite developers to participate In a VR Design Challenge, slated to launch in January 2020, The topic of the challenge will be VA games with Health and Wellness benefits for older adults,
Through this challenge, we aim to inspire more people to think about how VR can enhance the quality of life as we age, and enable people across all ages to experience simple. beautiful, and impactful VR.
Finalists of the challenge will receive festival passes to give presentations and demos as part of the final jury, live on stage at the Games for Change Festival in New York City in June 2020. Winners and selected games will receive cash prizes and have the chance to be published on the Alcove VR App.
The Challenge is slated to launch in January 2020. Guidelines for The Challenge will be announced later this year.
More information on the AARP VR Challenge may be found here: www.alcovervr.com/challenge.
And check out https://www.aarp.org/about-aarp/innovation/aarp-innovation-labs/