The Dassault Systèmes 3DEXPERIENCE platform can now be used inside the ultra high-resolution, total immersion XTAL environment.
VRgineers has announced that Dassault Systèmes' 3DEXPERIENCE platform, including its popular applications CATIA, SOLIDWORKS, ENOVIA, DELMIA and SIMULIA, is now compatible with the XTAL VR head-mounted display. Engineers are now able to utilize a powerful VRgineers' solution capable of work in an immersive environment in the popular 3DEXPERIENCE platform.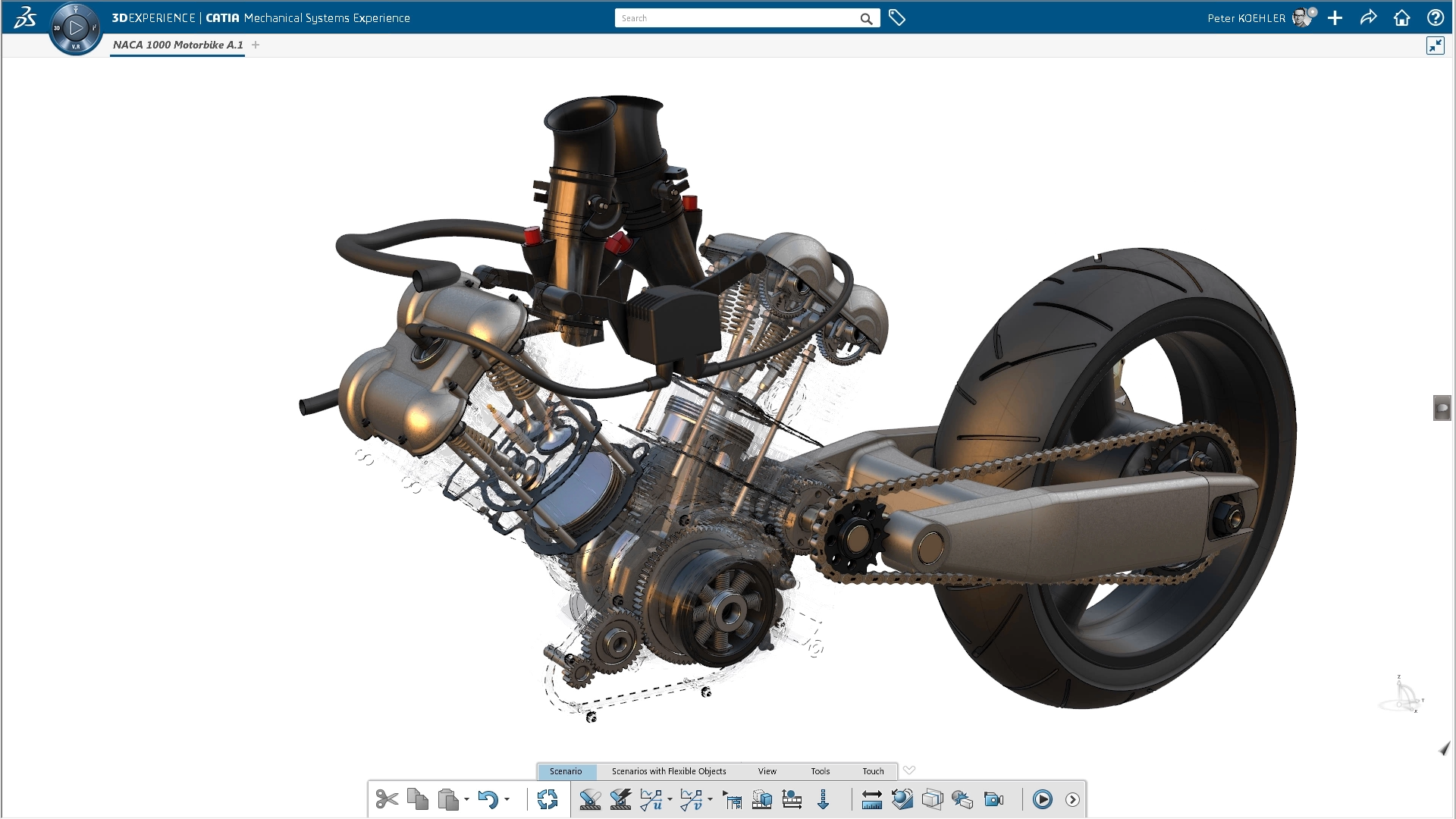 An exploded view of a Ducati motorcycle engine can be appreciated in great detail in the XTAL HMD.
With high resolution (billed as 5K) and 180-degree field-of-view, XTAL allows users to more clearly see their design efforts. High-resolution HMDs are essential if totally immersive work in AEC is to ever become a mainstream practice.
With immediate support for all non-administrative applications on Dassault Systèmes' 3DEXPERIENCE platform, XTAL enables basic VR functionality, meaning full control of navigation, measurements, sections and more.
XTAL offers high resolution and wide FoV thanks to a high-quality, proprietary optical system. The newest version also includes hand tracking using Ultraleap's system. While many use cases in engineering and manufacturing can be fulfilled with consumer-grade VR devices, professional users find these low-cost HMDs lacking in optical quality and long-term comfort. There is a clear need for better visual quality in the design domain, such as for vehicle interior reviews, where the ability to accurately see color, texture, and small design aspects is critical.
VRgineers, Inc. is an engineering company developing and manufacturing enterprise-grade VR gear for professionals. Its new generation high-resolution VR headset platform is used by clients in the automotive, architecture, industrial design, and training sectors, enabling them to transform their work using VR technology. The company is headquartered in Prague with a U.S. office in Los Angeles.
For more information about VRgineers, please visit https://vrgineers.com.