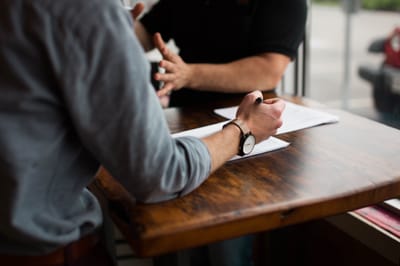 We provide a variety of services that assist companies like yours with your most challenging issues. We address strategic planning, branding, marketing, communications, and research. With years of experience in every aspect of the immersive technologies sector, we are prepared to help you start or grow your business. Our agile, distributed structure enables us to assemble the team that is best for your requirements. Our international connections ensure that you are getting the expertise you need.
Contact us
for a no-charge, no-obligation assessment of your opportunities and challenges.
Meet our leadership team.
Ben Delaney, CEO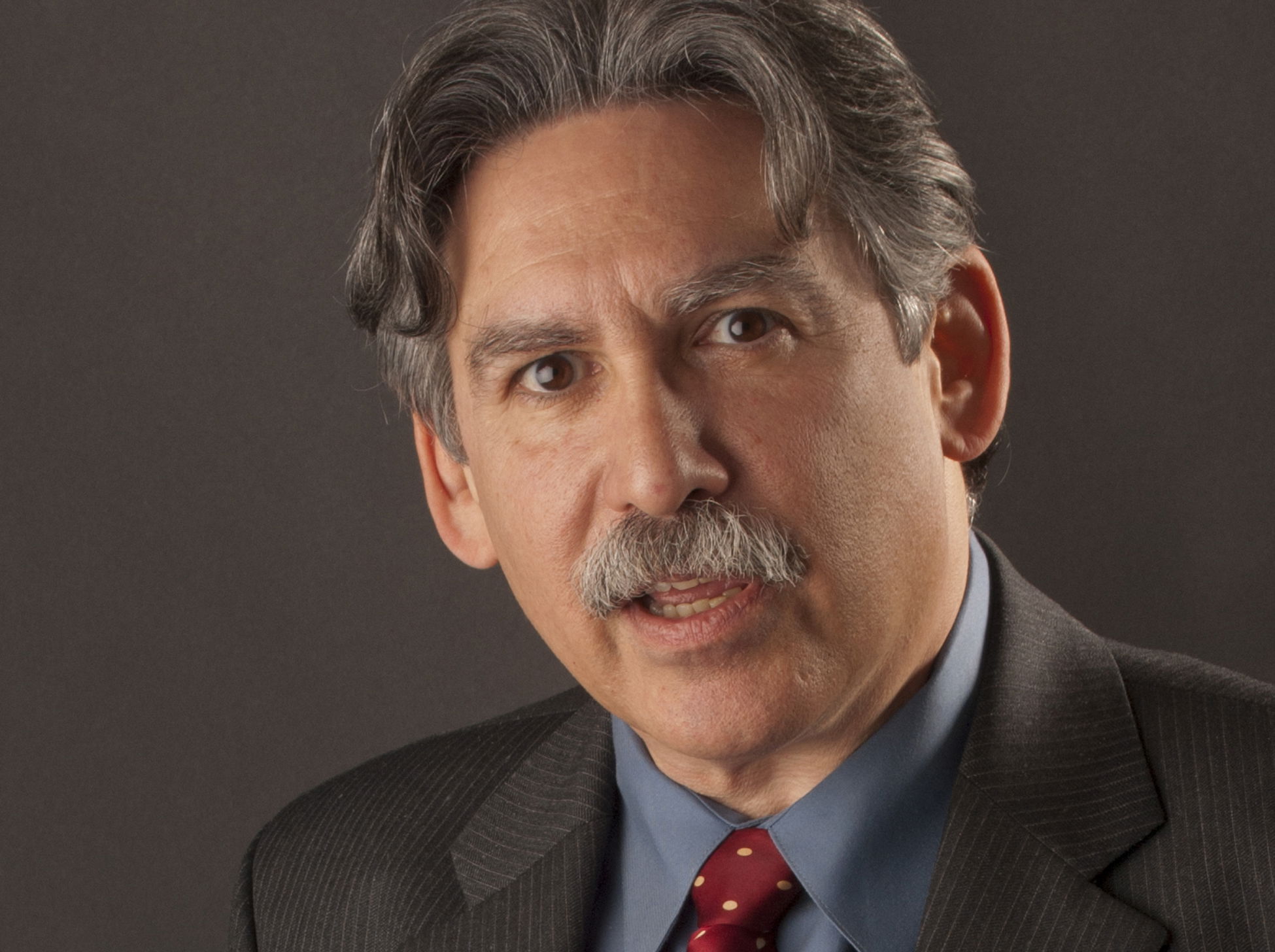 Ben has been working in computer graphics since the 1980's, and is considered a pioneer in the virtual realty sector. He was editor and publisher of the voice of the industry,
CyberEdge Journal,
and chief analyst and author of the highly respected annual report,
The Market for Visual Simulation/Virtual Reality Systems,
which was published annually in the early 2000's. Recently, he held the position of Chief Analyst at a leading market research firm focusing on xR. Ben has hundreds of articles in print and authored the five-star rated book,
Virtual Reality 1.0 – the 90's.
Ben's knowledge of the xR sector is unrivaled. His years as a serial entrepreneur and business executive enable him to quickly identify opportunities and impediments, and help your executives develop effective plans. He has worked on projects and presented in more than a dozen countries.
Ben has received multiple awards for marketing, design, and writing. In addition to
Virtual Reality 1.0,
he has written an award-winning book on marketing,
Ben Delaney's Nonprofit Marketing Handbook,
now in its second edition. He has made dozens of presentation on three continents, has been cited in newspapers and magazines around the world, and makes frequent appearances on television and radio.
Ben talks about the foundations of xR:
Watch
Ben on a panel talking about AR in enterprise:
Watch
Patti Glovsky, Senior Advisor
Patricia Glovsky is a technology investment banker with deep experience in corporate finance investment banking. She began her career at a leading Wall Street investment bank, Kidder Peabody Incorporated. She worked primarily on technology M&A and private placement transactions and developed a unique focus on Visual Computing technologies across industries.
Patti was there at the early days of these and related technologies and is an established expert in visual computing and broad range of related technologies. Her clients have been important innovators in visual technologies, including simulation/synthetic environments, video games, VR/AR/xR, AI, Machine Learning, image processing, graphics, CAD software, video editing, GIS (geographic information systems), medical imaging, visualization, displays, and more.
Patti has represented world-class technology leaders who most often sell their companies to some of the world's largest technology corporations. Patti holds several securities licenses with FINRA/SEC.
Patti's focus is on:
Mergers and Acquisitions - buy side, sell side, mergers
Capital Raising - growth capital, bank debt, private equity, second round of capital raising
Transaction readiness - market attractiveness, transaction preparations, organization shaping, business and capital strategy, execution
Clark Dodsworth, Senior Advisor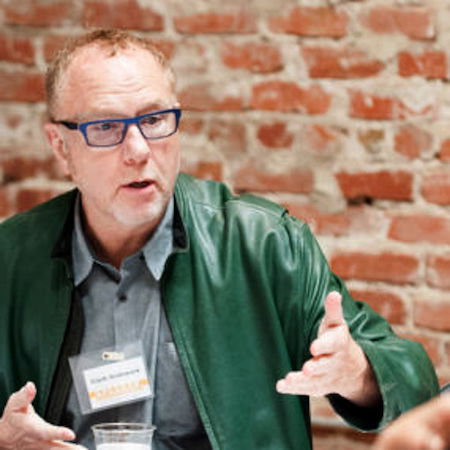 Clark Dodsworth provides strategy, analysis, and definition for AR and xR tools, markets, initiatives, services, products, technologies, interfaces, and design. He works from a user-centered perspective, which is fundamental for efficiency and effectiveness across all industries.
Clark expects that the most successful companies in immersive technologies will foresee and prepare proactively for the convergence of context with ubiquitous sensing, realtime analytics, and pervasive A.I.
He speaks frequently at conferences in the US, EU and Asia, and was an invited speaker at the world's first AR conferences from 2010, on the topic of mobile context awareness. He is the author of
Digital Illusions.
Clark has extensive experience in location-based entertainment and specified the first large-scale AR entertainment system in 2007 for Dubailand, including 4 theme parks. His spec was based on a powerful smartphone platform that he predicted would eventually become powerful enough to use by the time Dubailand opened. The iPhone was announced a few months later.
Clark talks about how Reality Augments us, in this talk.
Watch.
Linda Jacobson, Senior Advisor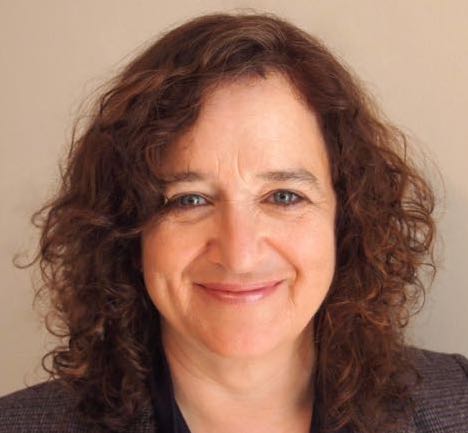 Known for her leadership roles in establishing the global virtual reality industry, Linda Jacobson helps product developers and founders to create and implement cost-effective launches, brand activations, and GTM campaigns.
Linda facilitates dynamic, hands-on workshops and offsites that enable teams to streamline sales funnels, gain market traction, and attract revenues and investment. She has a broad, deep background as a tech journalist, and as a marketer, educator, event host and speaker. She helped create
Wired
magazine and wrote two ground-breaking
books
about VR.
Recently, Linda provided business development, market research, marketing communications, and PR services, including user feedback on product-market fit, to several seed-stage startups, enabling them to enlist early adopters, close deals, and attract funding.
Linda leads a panel discussing AR and the marketplace it exists in.
Watch.
Brian Blau, Senior Advisor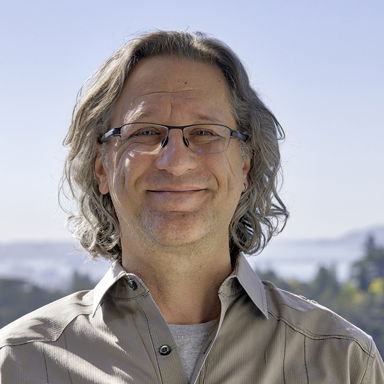 Brian Blau is a personal technology expert and business leader with deep experience in immersive technologies and the business of technology markets.
Brian's roles have included technical and leadership positions in computer graphics, games and social networking at organizations including Autodesk, Silicon Graphics, Double Fusion, Gartner, and vTime. He has made significant contributions in the areas of market analysis and strategy advice, social AR/VR solutions, technology-driven in-game advertising, developer-supported social networks, and visual simulation and animation tools.
As Research Vice President and analyst at Gartner, Brian led research on consumer social networks, the video game market, mobile apps, consumer ecosystems, wearable devices and apps, virtual and augmented reality, personal drones, and app, services, technologies and go-to-market strategies. He testified before the US Senate Commerce Committee in 2017 on aspects of the emerging augmented reality market.
Mr. Blau was a VRML pioneer and helped establish early network-based 3D tools and technologies. He has been published and cited extensively and frequently presents on these topics.
Brian testifies before the US Senate Commerce Committee.
Watch
(Brian's testimony starts at ~29:28)
Get in touch today.
Contact form,
510 419-0800,
info@ImmersivEdge.com.